This article explains how to reset a sync on empower.
1. To reset the sync, please select the empower icon on the toolbar. After a dropdown menu opens up, click on Reset.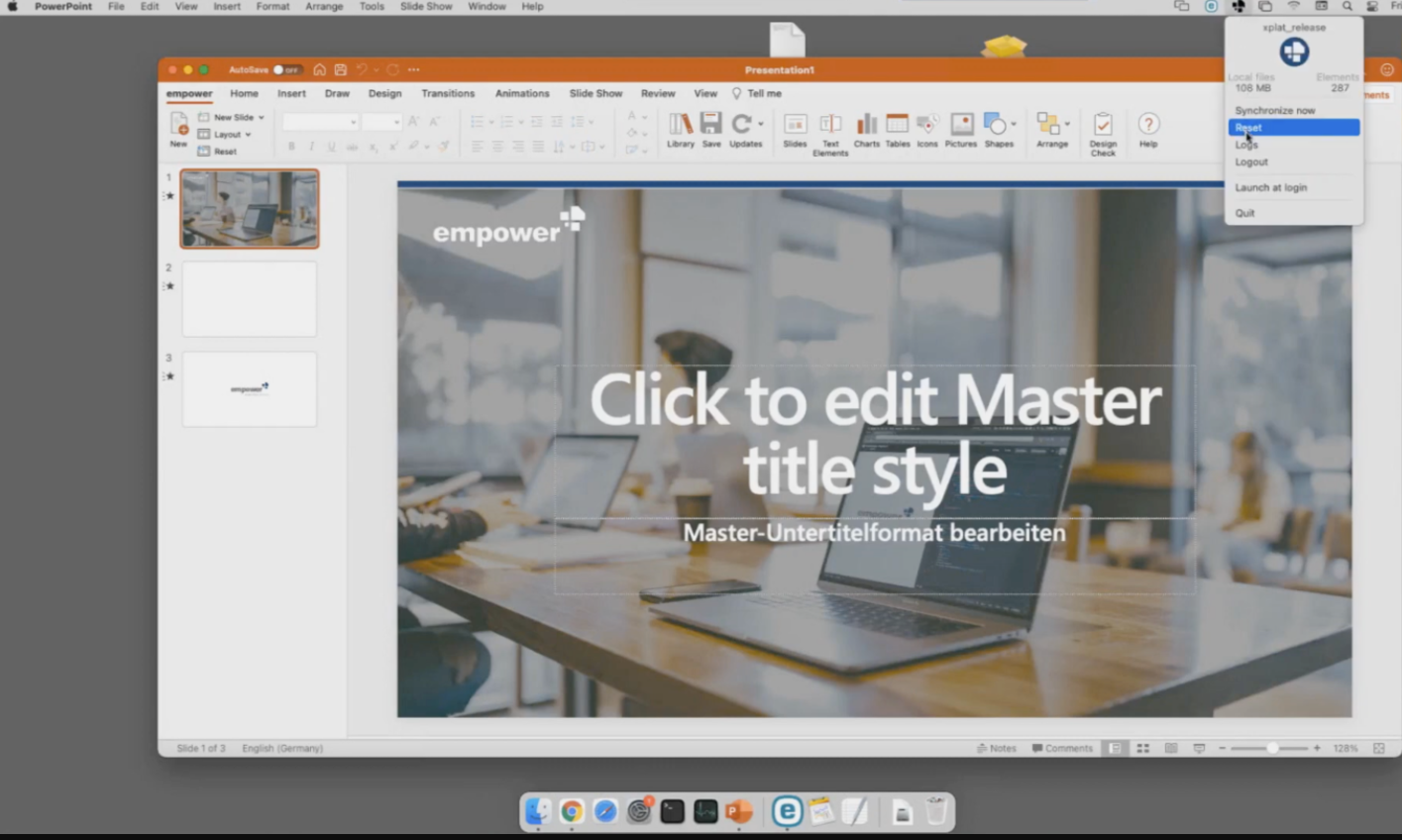 The sync progress will not be shown to you. This process may take a few minutes.
2. During this time the Reset button in the toolbar is grayed out.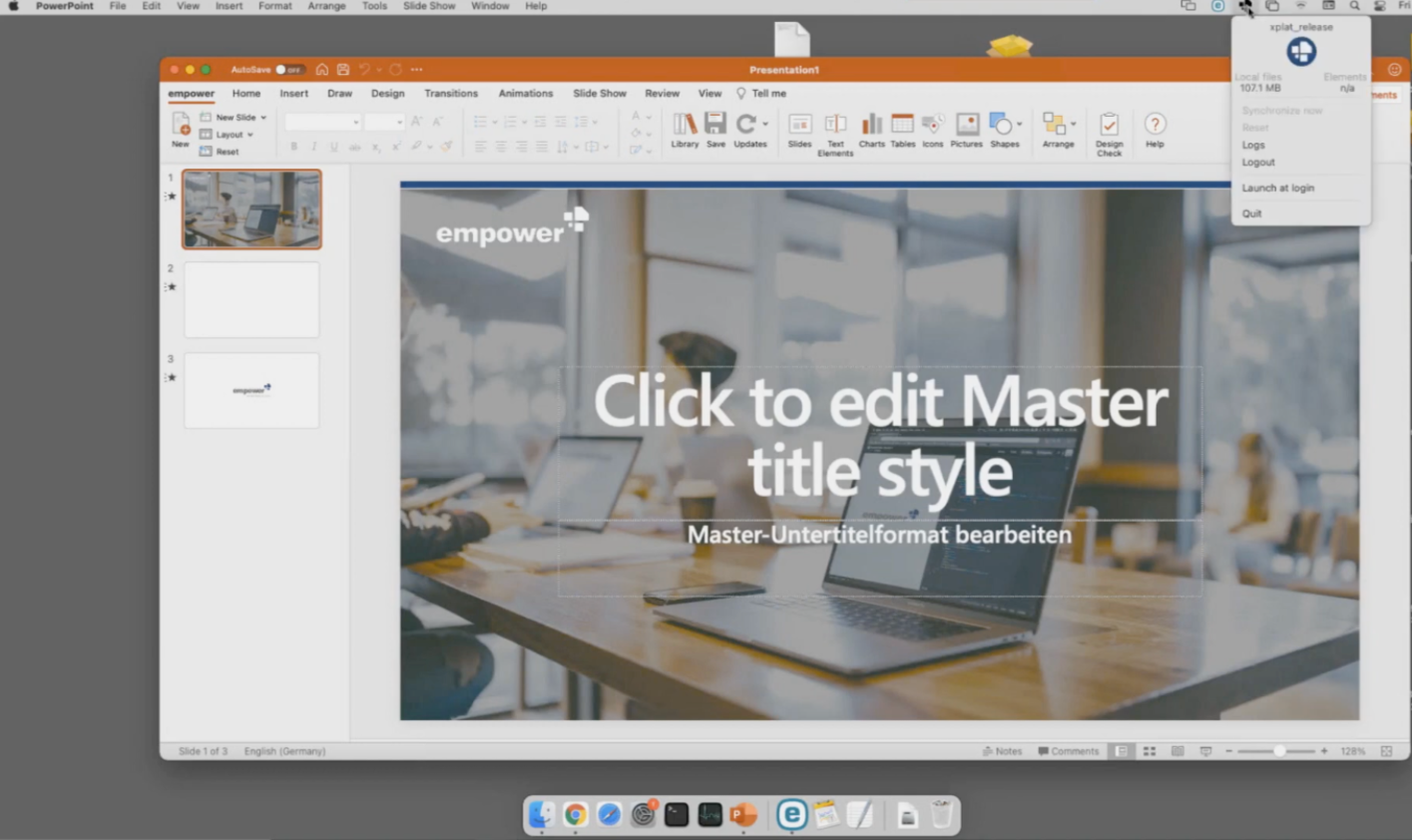 3. When the Reset button is no longer grayed out, the empower sync has been successfully reset.
Under the following link, you can also find our Youtube video: https://youtu.be/CO8MSakjHuA