What are logs, why do we need them and where can they be found?
The logs record system operations and user steps related to empower®. We need the logs because they contain important information about the system as well as error messages with an exact sequence. If you are a Windows user, please use our Information Collector tool to share your empower® log files with us. If you are a Mac user, please navigate via Finder (cmd-shift-G or via Go to and Go to Folder) to:
Install Log: /var/logs/install.log
Sync Log: ~/Library/GroupContainer/UBF8T346G9.Office/empower/Logs/Sync
Add-In Logs: /Users/<USER>/Library/GroupContainers/UBF8T346G9.Office/empower/Logs/Addin
The logs can also be accessed via the empower® sync:
1. To do this, please click on the empower® icon at the bottom right in your sys-tray or task bar
2. Then please click on the little gear wheel
3. Next you have to click on Logs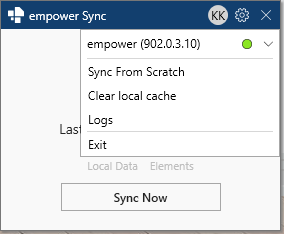 4. Now all folders have to be marked
5. Now you have to right click on the marked folders and select Send to
6. The last step is to just click on Compressed (zipped) folder
From Version 9.2(currently not working in 9.3)
From version 9.2 and up you can also generate the ZIP folder via the Report a Bug button in the empower® Ribbon.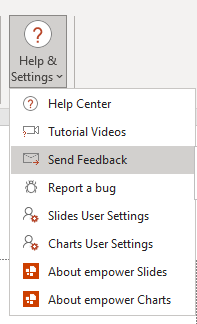 A ZIP file is then created, as with the help of the Information Collector tool.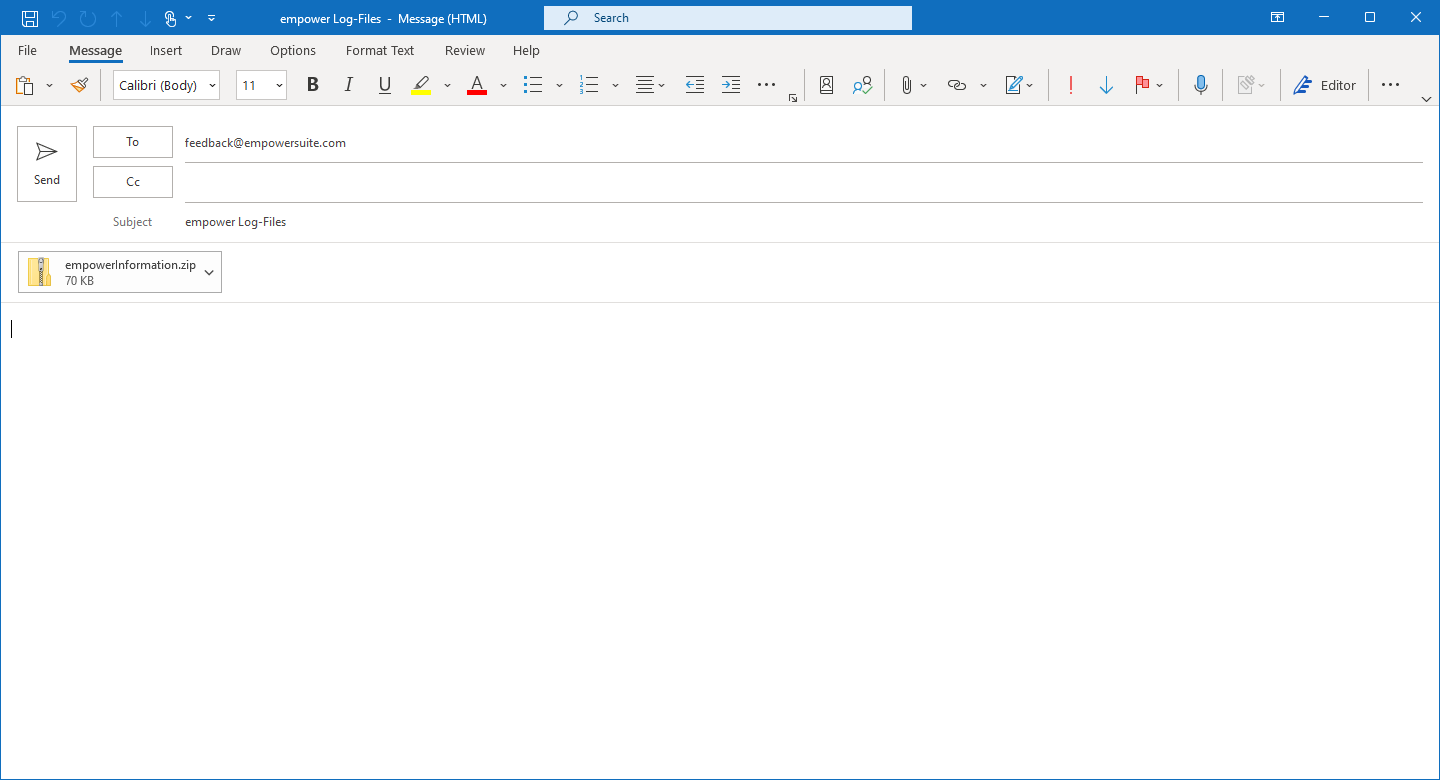 Retention of logs from the backend and client side
Backend side
By default, a maximum of 31 log files are kept that is, usually for the last 31 days so about one month.
Older logs are then automatically deleted.
If there is an excessive amount of logging (e.g. because the log level is set), it can happen that several log files are written per day (with max. 30Mb per file in the default setting) and if 31 log files are kept, the log history is then shorter than one month.

Client side
The default value is 10 log files. However, the same size rule applies as in the backend. Client logs barely scratch the 100kb mark even when errors occur.