To display a "+" for individual values in waterfall charts, you can simply click on the Edit Data menu option.

Then, in a separate window, your Excel table opens. Here you can click on the desired cell and click CTRL + 1 or by right-clicking on Format Cells and subsequently on Number and Custom to enter for instance the variant +#,##0;-#,##0 which contains a plus sign for positive values.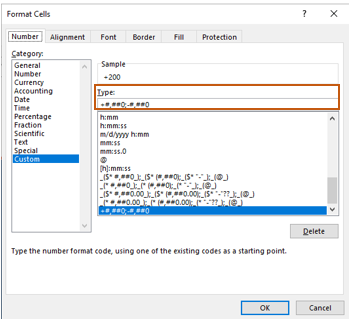 The result is, that the implemented format with a plus sign for positive values, will apply on the selected cell. To transfer this format to other cells, you can simply select the Format Painter and transfer the format by clicking on another cell.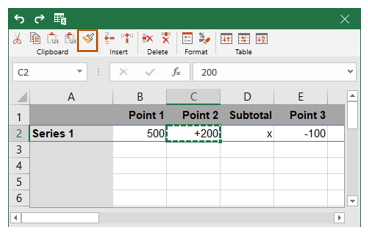 If you want to color negative sections differently, you can do so automatically if you set this accordingly using the Series menu option.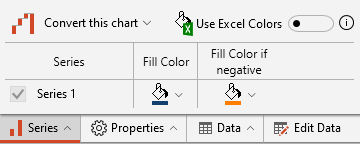 The levels with negative values are then highlighted in color.